Turn Your Print Recipes Into Video Recipes!
We can take your print recipes and make them into video recipes! We can create and produce fast-motion video recipes from start to finish. Our fast-motion video recipes are very similar to the ever-so- popular TASTY videos on Facebook.
We have three video recipe options for your brand:
30- to 60-second fast-motion video recipes
60-to 90-second fast-motion video recipes
Informative video recipes from a registered dietitian
As I am sure you have noticed, videos are taking over Internet traffic. Everyone wants to watch video recipes, but most importantly, they also want to share them! We can create and produce video recipes that are engaging, shareable, and practical—recipes that consumers can cook easily and enjoy with their family.
We guarantee your brand will get more likes, more shares, more views, more visibility, more trust, etc! Take a look at some of our most recent video recipes!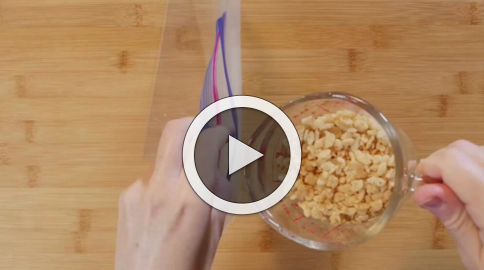 With this in mind, FoodandNutritionTranslations.com can help your brand transform your print recipes into video recipes. In addition, we also can make them bilingual, so your brand can reach even more consumers in their own language. If you would like our rate card, just e-mail me now at joanwilliams@cfl.rr.com.